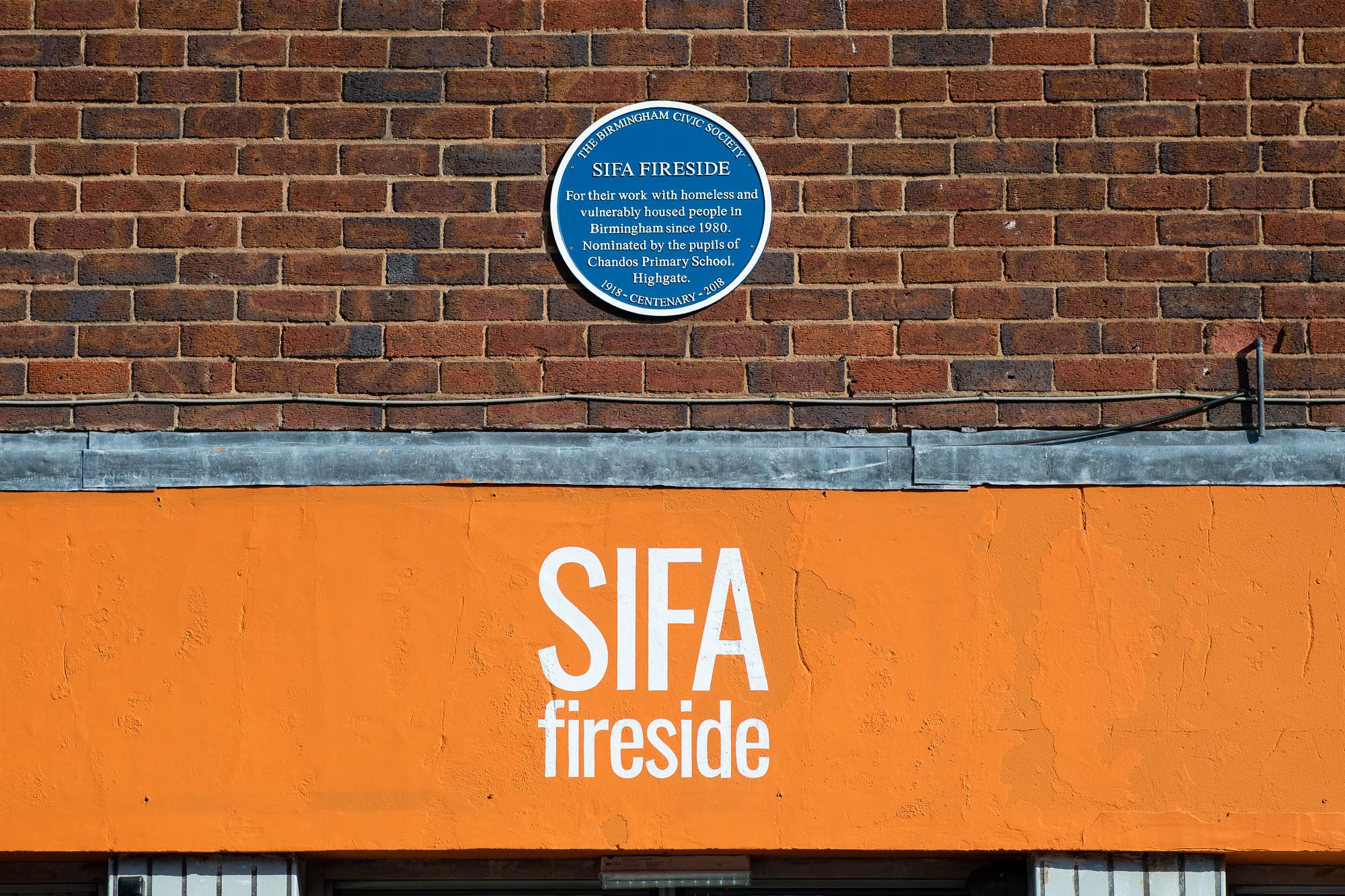 SIFA Fireside's story begins in the streets of Birmingham in the 1980s.
As Sister Sabina Staffs walked through the streets of the city, she saw a number of people who were homeless and in need of food. Wanting to provide them with a place of respite, The Fireside Charity was launched. Around the same time, a project that supported homeless people with alcohol recovery (HARP) was relaunched as SIFA (Supporting Independence from Alcohol).
It became clear that together, the two charities would be stronger and able to provide more comprehensive support for their clients. In 2007, SIFA and The Fireside came together to tackle homelessness as one.
Since 2016, SIFA Fireside's Drop-In Centre has been the central hub for homeless and vulnerably housed adults in Birmingham. This is where we collaborate with other agencies and providers so that vulnerable adults can access multiple services all in one place.
Our services have since evolved to enable individuals to rebuild their lives. Many of our clients have moved on to more settled, healthier lives through our services with some choosing to come back to SIFA Fireside and either volunteer or work with us.
An increase in homelessness in Birmingham and across the UK means that more people are in need of our support services. SIFA Fireside continues to rise to the challenge and strives to provide high quality support to homeless and vulnerably housed adults in order to enable them to rebuild their lives.